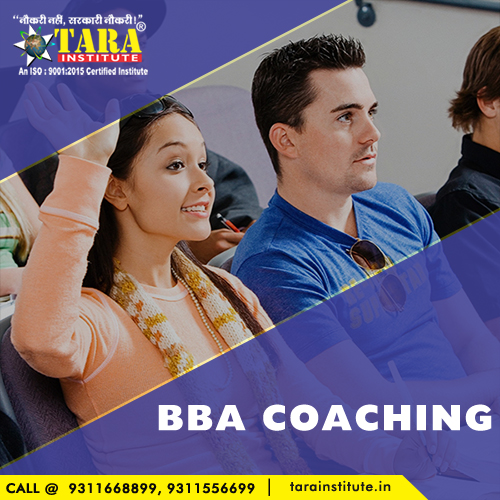 How Long Does It Take to Earn a BBA?
BBA is a three years undergraduate program if you study full-time. Part-time study will require an additional year or two depending on your course load. Accelerated programs that can be completed in as little as three years are also available. Some schools even offer a BBA/MBA dual degree option that allows you to consecutively earn a bachelor's and master's degree. Completion times vary by school, but most dual degree programs in business administration take approximately five years to finish.
You may be able to shorten the amount of time it takes to earn a business degree by taking CLEP business exams. If you earn a qualifying score on the exams prior to starting school, you earn college credit, which can help you satisfy certain prerequisites in your business administration program.
What Will I Study in a BBA Program?
Business administration curriculum can vary from school to school. However, there are some things you can expect to study regardless of the program you enroll in. Early courses typically involve a core curriculum, which provides a general foundation in business administration. You can also expect to take some general education courses. The final two years of your education tend to involve more advanced study. You may also have the opportunity to take elective courses that focus on a specific area of business, such as management accounting, entrepreneurship, or supply chain management. Read more about elective courses and essential classes by specialization.
What Are My Specialization Options?
Although many people choose to earn a Bachelor of Business Administration degree, specialization options may also be available depending on the school/program you choose. You could choose to specialize in advertising, accounting, management, human resources, global business, or a number of other concentrations.
How Do I Choose a Program?
Because business administration is one of the most popular undergraduate degree options, most colleges, universities, and business schools offer this major. You can choose to earn your Bachelor of Business Administration degree online or on campus. You will also find many hybrid programs that offer a combination of the two learning options.
When choosing a Bachelor of Business Administration program, your first consideration should be accreditation. Not every BBA program is accredited by the appropriate agency. Do your research to make sure the schools and programs you are short listing have the proper accreditation.
Ranking, reputation, cost, curriculum, class size, and location are a few other things you will want to consider when choosing a program. It is also important to inquire about retention rates, career placement services, and internship opportunities. You want to make sure it is likely you will complete your degree in that program and succeed after graduation.
What Can I Do with a Bachelor of Business Administration?
There are many different career options for a graduate with a Bachelor of Business Administration degree. With your education, you will be prepared to perform many of the functions central to the business administration field, including performance, management, and administrative functions. If you chose to specialize in a specific area of business administration, such as accounting, you would be well versed in areas of that specialized field and can seek positions that rely heavily on your knowledge.
Many of the students who earn a Bachelor of Business Administration degree also choose to go on to earn a Master of Business Administration (MBA) degree. An MBA is a graduate level degree and is one of the most well regarded education options in the business world. Although an MBA isn't always required for advanced managerial positions, it is often preferred by many employers.
How do I get into a BBA program?
To be eligible for a BBA course you need to:
| | |
| --- | --- |
| 1 | In a single attempt get a minimum of 50% (for CBS – 60%) marks in XII standard in the Senior Secondary School Certificate Examination of the CBSE (or any other exam recognized as its equivalent). Students appearing for the exam in this academic year are also eligible. |
| 2 | Apply to the different institutes that offer a BBA degree. |
| 3 | Sit for the entrance test. You can opt for College of Business Studies (CBS), Indraprastha University (IP) or Symbiosis (SNAP). |
| 4 | Qualify in the written exam and then clear the group discussion and personal interview round. |

What does the BBA Entrance Exam Syllabus include?
The BBA entrance exams test your basic managerial skills and knowledge about the business world. Simply put, it is nothing more than your:
General Awareness and Business Awareness
Quantitative Aptitude
Reasoning Ability
English Proficiency
| | | | |
| --- | --- | --- | --- |
| Subject Area | DU* | IP* | SET |
| Numerical Aptitude | 30 | | 40 |
| Verbal Ability | 30 | 40 | 40 |
| Reasoning & Data Interpretation | 30 | 40 | 30 |
| Business & General Awareness | 60 | 40 | 40 |
| Management Aptitude | | 30 | |
| Total | 150 | 150 | 150 |
Note : BBA Entrance Exam Syllabus may vary from college to college as per their Entrance Exam Test, so students are advised to visit colleges or concerned university websites.