IBPS PO coaching in Kolkata
ACE THE TEST WITH THE GUIDANCE OF THE BEST COACHING CLASSES FOR IBPS PO EXAM IN KOLKATA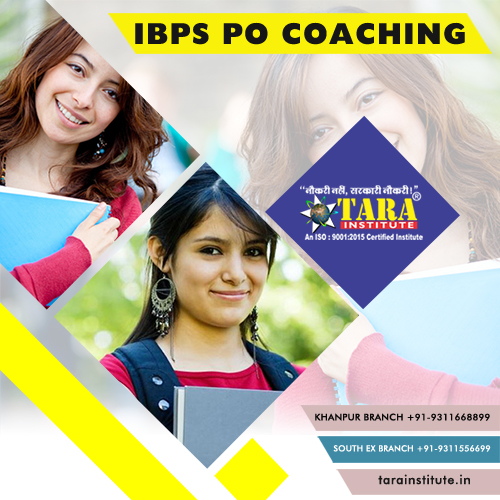 The rationale behind the new-found craze over government jobs amongst freshers are not far to seek. The high perks of 'job security', and annual allowances that it drives ones way are surely alluring.
IBPS PO is one such competitive exam that opens up the flood gate of this golden opportunity to work as a government official in the banking sector. However, achieving the post demands tough and strained labor, diligence and finesse.
In order to make this arduous task effortless, our best pre-eminent coaching institute has sandwiched the best of the scientifically crafted curriculum for our students, aiding to unquestionable success.
A BRIEF OVERVIEW – IBPS PO EXAM:
The Institute Of Banking Personnel Selection is an organization that is vested with the responsibility of recruiting the best of the talents across the nation for the recruitment of banking executives to different posts of the national banking sector.
It provides its services to all Public Sector Banks, SBI, Associate Banks of SBI, RBI, and many more.
EXAM PATTERN:
The exam is composed of two segments, the prelims and the mains. If the candidate qualifies the prelims, then he is eligible to sit for the mains. There is a scheme of negative marking in the exam.
After the main exam, a round of group discussion and an interview follows.
WHY WE ARE TOPPING THE CHARTS:
We fall in the top 10 institutes in India for IBPS PO coaching.
The unbeatable success stories that TARA INSTITUTE have in our credit.
Our tuition centre strives for sheer academic excellence.
Our course – materials is 360 degree in approach.
Our teaching faculty is one of the most experienced, nationally as far as the curriculum of BANK PO in India is concerned.
24/7 online tutorials and online test series are available for providing better flexibility to students.
Leading IBPS PO Coaching in Kolkata (West Begal), call today our all India Help Desk.
WE BELIEVE IN TRUE TALENTS:
Scholarships are available for physically challenged students (more than 50%).
Online Android app available for each subject.
Free study opportunity to parentless students.
For your easy reach out, we have built our exclusive app for our students. You can easily access and connect to us. All you need to do is download it from Google play store to your android.
Currently, we have getting calls and messages of students from garia, bhawanipur, park circus, ballygunge, dum dum, behala etc. Our guidance has guided many to achieve their destinations.
WHEN ARE YOU?