Best Coaching of Railway Exams top Classes for DMRC metro RRB ASM TTE Centre in New Delhi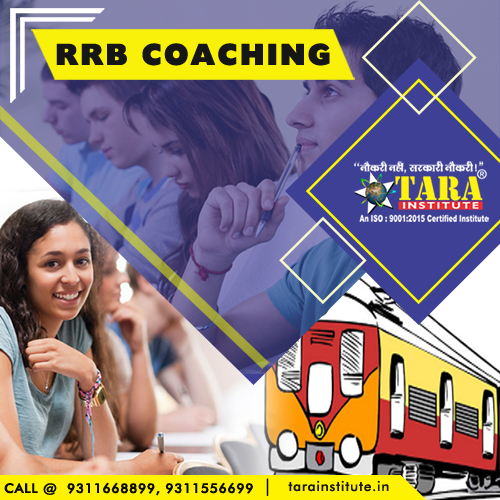 Railway competitive exams are becoming tough day by day. But with proper adept guidance from highly qualified faculty, one can easily qualify it. Tara Institute, located in different places in Delhi like:, Rohini, Uttam Nagar, khanpur and students comes from many places like: Laxmi Nagar, Mukherjee nagar, Faridabad, Gurugram, Ghaziabad, Badarpur, Munirika and some other parts, is one of the most famous for making students exceptionally prepared for railway exams.
It is a dedicated institution which transforms the dreams of students in reality. Classroom training seasons, verbal interview, online test series etc. are performed so that the students are prepared thoroughly for various exams like Delhi metro rail corporation (dmrc), RRB, ASM,TTE etc. It is the best coaching centre in Delhi. The course methodology is dynamic, as it takes into account the changes in the examination pattern. It is professionally managed and organized coaching centre, to facilitate you the best preparation for your target exam.
Our Top Coaching Classes in Khanpur and South ex location:
Khanpur Centre
F-34, First Floor,Near PNB, Devli More,
Khanpur, New Delhi-110062
Mobile No. :- 9999265274
Phone No. :- 011-64644952

South Ex-01. Centre
H-60, Basement, Near Bengali Sweets,
South Ex, Part-1, New Delhi-110049
Mobile No. :- 9999265274
Phone No. :- 011-64624953