Defence Coaching Classes in Kolkata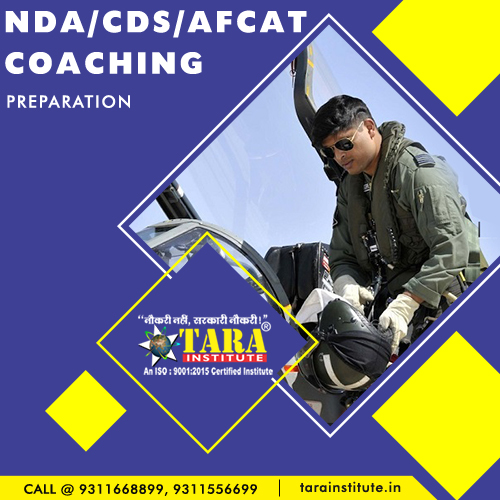 Find Your Route to the Defence Academies of the country with the Defence Coaching Classes in Kolkata by Tara Institute
A successful career in the armed forces of the country is one of the most revered one. On an average, around lakhs of aspirants appear in the various defence exams of the country in order to join the elite forces. Aspirants get various chances like the Army, Navy or the Air force and the exams associated with the entrance into such reputed academy.
Getting the right type of guidance for your dream of serving the country is very important. We at Tara Institute understand the importance of your dreams and what it means to you. We provide with the top notch coaching in our institute for defence exams in Asansol so as to make you shine in your career.
Our classes for defence exams are the backbone of our institutes and we are the best center helping to clear the defence exams of various students. Our defence coaching in Kolkata is highly acclaimed for its coaching of defence and has delivered the top 10 ranks in the various defence exams.
We provide our students with options for regular courses and crash courses in our institutes for so as to suit their time schedule. Our institute of defence exams in Durgapur has been trusted by a number of youngsters of the city for their classes of defence exams. Our various centers are known for their perfect amalgamation of unique teaching methods and methodological study materials.
Our coaching for defence in Salt Lake is highly appreciated for its offline test series and online test series and helped a number of aspirants in their last minute preparations. Our constant endeavors of inscribing the success stories of deserving candidates has established our name amongst the top 5 tuition centers of India.
Our coaching for defence exams help the students in preparing for their personal interviews as well and our experienced faculties at our classes of defence in Bardhaman is known for this.
If you want to make your future in the defence academies of the country, then your only resort is our acclaimed centers for institute for defence exams in Asansol and institute of defence in Durgapur. We have our centers at various locations in West Bengal and we have served the dreams of many students making their dreams to come true.
We believe that success can only be earned by hard work and rigorous determination and our defence coaching in Kolkata proves this saying by their top results. Clearing defence exams is not an easy task and requires constant studying and revising of concepts.
Our center for coaching for defence in Salt Lake makes it easy for the students to clear their basics so as to solve questions easily and with accuracy. If you want to achieve sure short success, ten enroll to our center and achieve the success you deserve.
For any further questions visit our coaching centre and enroll to our defence coaching in Kolkata today.