Navy SSR Coaching Classes in Mumbai
Ride your career with the expendable coaching from the house of Tara Institute in Mumbai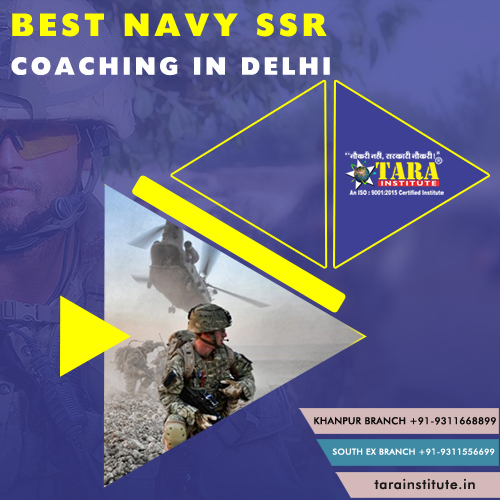 Getting into the naval forces is dream. You get to travel to different locations and in turn stand tall in the service for the defense of your country. The Navy SSR or the Sailor for secondary recruit is one of the top positions to get a job for. If you want to make a successful career into the naval forces, get enrolled in the top tuition center in India.
Tara institute is known as the best institute for preparing for Navy SSR exam and our center for Navy SSR coaching in Mumbai has provided with wings to a number of such naval forces. Our coaching for navy AA and MR coaching is truly respected for its unique teaching methods and their descriptive study materials.
Our options of regular courses and crash courses at our various centers have made it easy for the students to take part in our classes for Navy AA and MR exam. We believe in speaking through our results and our institute for Navy SSR in Nashik and institute of Navy SSR in Aurangabad have helped us to establish this fact.
Our students consistently rank in the top 10 ranks for such exams making us truly blessed with all the success and even helping us to work harder in our future tasks. Our classes of Navy SSR in Pune and coaching for Navy SSR in Nagpur are equipped with online test series and offline test series so as to keep a track of all our students and their preparation level in our various centers. Are you sure you are in the right track of learning that will take you to the peak of success wherein you will enjoy a sound and respected career opportunity? Tara Institute is the right answer to it.
We are an academy making its name in the top 5 coaching of Navy AA and MR exam owing to the fact that we give a nurturing atmosphere of learning for our students. We believe in building an institute of excellence with students who can design a future for themselves in the naval forces.
We have different centers with institute of Navy SSR in Aurangabad, institute for Navy SSR exam in Nashik and coaching for Navy SSR in Nagpur amongst a few allowing to students to experience the same educative standards at a very reasonable price in their city only. We have always considered that every student needs a different approach in order to achieve their deserved success in the naval exams.
Our classes for Navy SSR in Pune has made it easy for the students to attend classes of NAVY SSR exams and make it into being the top naval professional in the forces. Our Navy SSR coaching in Mumbai has made it easy for the students to get quality education at a nominal fee so as to make the best of their career.
Explore us online and enroll at our center today for the best Navy SSR Coaching Classes in Mumbai at unbelievable tuition fee.