CLAT (common law admission test):
Tara Institute is one of the Top 5 coaching classes for CLAT examination in Delhi. We have our own study material, Test Questions Papers and providing online test series as well as offline test series with mock test.
In our CLAT Coaching we provide crash courses as well as a regular full time courses for CLAT entrance exam aspirants. Tara Institute in Delhi has unique teaching methodology with the best success rate in this exam. We have many study centres in different locations of India like.
Join Tara Institute Today for a better result in your upcoming CLAT entrance exam, Best Coaching Classes for CLAT in New Delhi, India.
For UG Programme
Age Eligiblity : There will be no upper age limit for UG Programme in CLAT Entrance Exam.
Academy Qualification : As regards minimum percentage of marks in the qualifying examination (i.e., 10+2), the candidates must have secured:
Forty five percent (45%) marks in case of candidates belonging to Unreserved/OBC/Specially Abled Persons (SAP) and other categories, and
Forty Percent (40%) marks in case of candidates belonging to Scheduled Caste/Scheduled Tribe (SC/ST) categories.
Candidates who are appearing in the qualifying examination in March/April, are also eligible to appear in CLAT Exam online examination.
However, they shall be required to produce an evidence of their passing the qualifying examination at the time of admission,
failing which they shall lose their right to be considered for admission.
The result of the qualifying examination (i.e., 10+2) shall be submitted by the candidate at the time of admission failing which the candidate shall be ineligible for admission to the Course.
In case of equal marks, the break of tie shall be by the following procedure and order as under:
Higher marks in the component /section on legal aptitude in the CLAT Exam.
The 21 participating NLU's in the order of their year of establishment are:
1: National Law School of India University (NLSIU), Bengaluru
2: National Academy of Legal Study and Research (NALSAR), University of Law, Hyderabad
3: National Law Institute University (NLIU), Bhopal
4: The West Bengal National University of Juridical Sciences (NUJS), Kolkata
5: National Law University (NLU), Jodhpur
6: Hidayatullah National Law University (HNLU), Raipur
7: Gujarat National Law University (GNLU), Gandhinagar
8: Dr. Ram Manohar Lohiya National Law University (RMLNLU), Lucknow
9: Rajiv Gandhi National University of Law (RGNUL), Punjab
10: Chanakya National Law University (CNLU), Patna
11: The National University of Advanced Legal Studies (NUALS), Kochi
12: National Law University Odisha (NLUO), Cuttack
13: National University of Study and Research in Law (NUSRL), Ranchi
14: National Law University and Judicial Academy (NLUJA), Assam
15: Damodaram Sanjivayya National Law University (DSNLU), Visakhapatnam
16: Tamil Nadu National Law School (TNNLS), Tiruchirappalli
17: Maharashtra National Law University (MNLU), Mumbai
18: Maharashtra National Law University (MNLU), Nagpur
19: Maharashtra National Law University (MNLU), Aurangabad
20: Dharamshastra National Law University, Jabalpur
21: Dr. B.R. Ambedkar National Law University, Sonipat
Crash Course for CLAT 2020 going to start from:-
1st March 2020
15th March 2020
1st April 2020
15th April 2020
Regular Course for CLAT 2020 going to start from:-
15th October 2019
1st November 2019
15th November 2019
1st December 2019
15th December 2019
1st January 2020
15th January 2020
1st February 2020
15th February 2020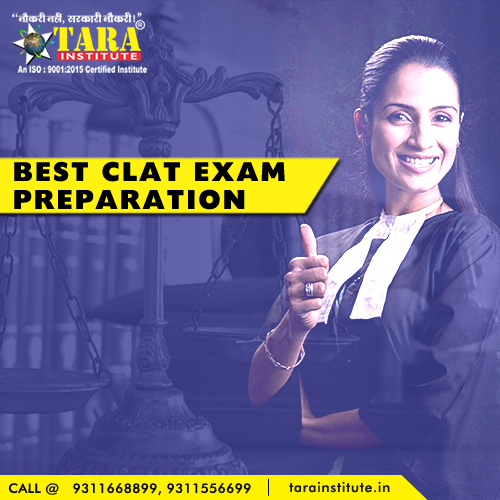 Strict look-up is the need of the hour
Attention Law aspirants! The most challenging exam that leads you to the most amazing career choice is just round the corner. Yes, we are talking about the Common Law Entrance Test (CLAT) which is about to arrive in no time. This is the time, when you need to pull up your socks and be strict to your study plan prepared by your CLAT coaching in Delhi. It's the time when you can't waste time and efforts. It's the time when you should be strict towards your goal-to be the part of the most exciting and challenging career of the era.
As CLAT approaching in few days, you must pen down all your doubts to dissipate last minute rush. For assistance, you may count upon the top CLAT coaching classes to guide you with the quick revision tips and tactics. In addition, you can also go through the below mentioned tricks to be the winner.
Some of the best quick tricks are:
You must learn to manage your study time by planning strategies to take both your initial phase of grasping the things and practical revision through mock tests together.
Focus on giving equal time to all the subjects with possible time to revision also.
Pen down all your queries and discuss them with your mentor.
Once you are done with the preparation, begin the process of practicing through mock tests. If needed, you can ask for support from the best CLAT institute in Delhi and Mumbai.
While practicing the mock tests online, consider as you are dealing with the final exam. This will familiarize you with your speed and accuracy on the computer.
Ask the top CLAT coaching in Delhi to find your flaws in your preparation mode and guide you on the same.
Don't forget to keep the last day for revision and carry your admit card before leaving for the exam.
Getting into the right track of clearing the CLAT is not everyone's cup of tea. Tara Institute offers best CLAT coaching in Delhi & Mumbai and helps the aspirants to clear off the cross road of dilemma carrying loads of confusions on study and exam pattern.
Tara is best CLAT (Common Law Admission Test) coaching institute in Delhi and provides CLAT entrance exam preparation classes by highly experienced teachers. We offer Clat Coaching in Delhi, weekend doubts classes, experienced faculty, updated study materials, proper guidance, mock test for CLAT exams.
*Data is indicative as official cut-offs are not declared*
Admissions to the coveted National Law Universities in India are on the basis of CLAT score only. Therefore, you need to clear the cut offs to get into your dream institute. So, it is very important to score well in each section of the test. Post the written exam, the applicants are screened based on their CLAT score and called for the counseling round by the institutes they indicated in their choice in the online form.
There are numerous coaching institutes in Delhi but Tara Institute is the one among st the best Law entrance Exam coaching in Delhi. Tara Institute is Top CLAT Coaching Center with remarkable results. We always supply the world class quality coaching services at our disposal at lowest ever cost around your area In Delhi. We have spread of Delhi have proven the worth of our institute by getting the exam cleared in first attempt. Delhi NCR has built a name in providing the CLAT Exam Coaching In Delhi.
Tara Institute is central hub for preparation of exam. Applicant gets all in one package under one roof. Students from Tara Institute has got remarkable results by getting quality coaching for CLAT exam. Tara Institute is the Best LAW Coaching Institute in Delhi. We have increased the mark of being the best by our dedicated coaching which have let many individuals get their dream jobs in law.
Tara Institute is preferred LAW Coaching Center in Delhi because of the efficient and dedicated faculty. We give the best coaching to the candidates and make sure that student who reaches us leaves the institute after clearing the exam.