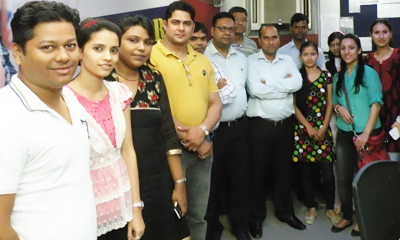 Tara Institute's tradition lays greater emphasis on the value of education. Our education system shapes the personality and character of an individual and cultivates life skills.
The coaching environment for Railways, Banking, Defence & other competitions is undergoing a major paradigm shift with the acceptance of continuous improvement.
What has changed is the way the institutes are now required to identify, assess and put in place a well – articulated management framework with proper analytical tools, processes and information.
They would also require trained manpower to manage and sustain this framework. It is an accepted fact that many coaching institutes in India are not well equipped with in house resource to build such a sustainable framework on their own.
We have 40 study center in 10 states across all over the country and numbers are increasing rapidly. We will not let behind any corner of our Country. Our all study centers are accompanying with all amenities like classroom program, study material, experienced teachers and Online test series.  Our study centers conduct all actions needed to all over the development of students.
Our experienced teachers are trained and have the huge knowledge of their subject.  And we have a good strength of experienced teachers which helps us to maintain the good quality of education and training at all study center.
Since the information and training needed for such a system is huge, Institutes would necessarily have to build a knowledge powerhouse with diverse expertise and advisors.