IAS Coaching Classes in Kolkata
Enrol with Tara Institute for the Best IAS Coaching in Kolkata
Get the expert guidance and coaching for your IAS exam from the experienced and talented team at Tara Institute
Becoming an IAS is not everyone's cup of tea. It requires rigorous hard work and constant efforts in the right direction so as to clear the exam. Lakhs of aspirants appear in the IAS exam every year but not all of them get selected to hold this prestigious position.
More on IAS Exam
It is one of the toughest examinations in the country conducted on national level. IAS is conducted by UPSC every year. The exam pattern includes (i) Prelim Exams (ii) Final Exam (iii) Interview
Career Opportunities for IAS Aspirants
A successful IAS aspirant has the world of opportunities. He or she can be allocated any administrative department in the area having vacant position. An IAS candidate has the option to choose IPS or the Administrative Services.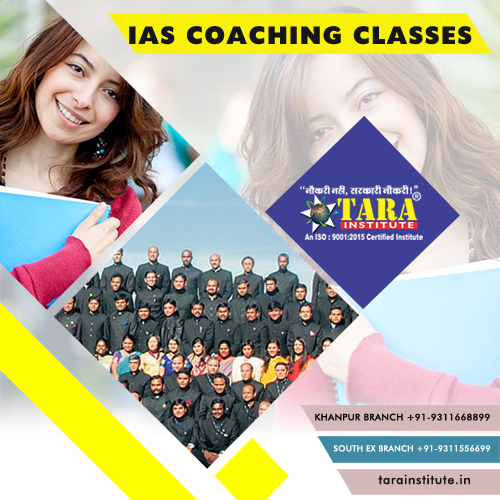 Eligibility for IAS Exam

• Graduate or final year aspirants can apply for the examination

• If selected in the IAS, the passing certificate of graduation need to be submitted

• Male and females both can apply

• The minimum age for IAS Exam is 21 years

Why Enroll at Tara Institute for Your IAS Coaching in Kolkata?

If you want to set your future as a successful and reputed IAS officer then avail our unique teaching methods at Tara Institute. We have a proven name in the coaching for IAS exam and have blessed the country with top professionals. You can have a look at our previous year top rankers and you would see that the same top 10 ranks have been achieved by the students of our centre.

Our academy for the classes of IAS in Bardhaman is particularly known for its best teachers. We provide our students with amazing study materials at our various centres for coaching of IAS exams and our constant effort is to make our students shine in the top 5 ranks of the country.

Our coaching is also famous for the provisions of regular courses and crash courses so as to make our students feel comfort with our classes.

Our institute of excellence and commitment is regarded as the best tuition centre in India for our teaching methods and the fact that we provide every student with personalized teachings.

Our vision entails that every student can study properly and more effectively at a homely place and so our institute for IAS in Durgapur and our coaching for IAS in Salt Lake has received tremendous enrolments from the local students.

We make sure that every student gets the coaching he or she deserves especially in their weak subjects and our institute for IAS exam in Asansol has been praised for their efforts by the students studying their centre.
Our IAS coaching in Kolkata has even helped students with their online test series and offline test series so as to make students familiar with the main paper atmosphere.
The major success achieved by us is through the talented and educated teachers at our institute for IAS exam in Asansol, Institute of IAS in Durgapur, and coaching for IAS in Salt Lake are appreciated by the students in making it easy for our students to grasp the concepts. We understand that the need of every student is different and so we make sure that every aspirant is given the attention he/she needs in preparation.

Our classes for IAS in Bardhaman are doing pretty well in the city and are giving a tough competition to the other institutes for the IAS exam. Our classes for IAS exam are organized in a very nurturing and learning environment so as to assist in the overall development of every student of our center.
If you are looking forward for some classes of IAS exam and crack it in your next attempt then enroll at our centre for IAS coaching classes in Kolkata.
Visit us to enroll yourself at the nearest branch of Tara Institute today.