MCA Coaching Classes in Kolkata
The Unbelievable MCA Coaching Classes in Kolkata at Tara Institute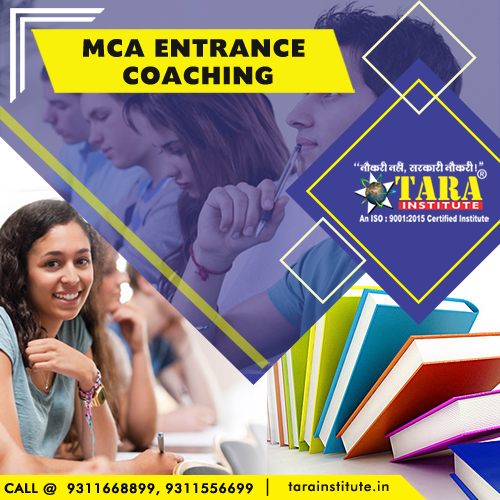 Master in Computer Application or MCA is a full time, three years Post Graduate course. With the advent and surge of computer in India, students here came to know about high demand of computer professionals across the world. That led to the enrolment of hundreds of students in the MCA coaching classes in Kolkata metro region.
Tara Institute is one of the known and recognized institutes for the coaching of the MCA students. As the penetration of computer is increasing around the world, so is the need of having an MCA degree. Enroll with Tara Institute for MCA Coaching Classes in Kolkata.
Today various universities across India impart this course. The main emphasis is for the designing various information system for several organization, such as multi nationals, domestic companies, defense organizations, banks, insurance, hotels, etc.
The main job of an MCA is to develop software in diverse area and entails sound knowledge of concept in computer technology, higher level of computer application, and specialization. Hence, the coaching academy Tara Institute at MCA Coaching Classes in Asansol prepares students to clear exam with flying colours.
At our study centres MCA coaching classes in Bardhaman we prepare our students who later have opportunity in the areas like management information system, system analysis, quality management, and web-based services.
Apart from the unmatched coaching that we provide at our varied coaching centres, we also have some of tips besides joining the MCA coaching classes in Salt Lake to clear MCA entrance exam.
Preparing the syllabus really well is the first tip. Have clear and in depth knowledge of each topic of the syllabus. If there is a doubt in the doubt session with your tutor clear your doubts. Get it cleared with study material and extra books that you get from the MCA coaching classes in Durgapur. Once through with the all the topics you will confidently face the exam and will not get nervous.
Start early preparation, so that if there is any doubt you can get it cleared from the experts at the MCA coaching classes in Kolkata. Do not procrastinate or wait for the right day, pull your socks and clear your doubts as soon as it comes this way you will get good time for proper revision of the topics you have prepared.
And revision will strengthen your knowledge and give clarity to the topics you have cleared at MCA Coaching Classes in Asansol. Try learning the tips and tricks from the tutors who will share their ideas from time to time.
Teaching faculties at Tara Institute will surely help you with preparation and will also know about the tips and tricks of the exam at MCA coaching classes in Bardhaman.
Your key is with you like the study material, suggested extra books, mock papers, previous years papers, unsolved papers, online and offline test series by MCA coaching Classes in Salt Lake all this will give you great opportunity to practice so that you feel confident during the exam.
And throughout the exam you will remain motivated as your preparation is through and all done. These are the basic tips from the MCA coaching classes in Durgapur which will help you clear the MCA entrance examinations.